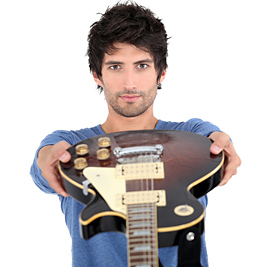 With over three decades of gutar sales expeerince, a great store location, and one of the most active websites in the business, there simply is no better place to consign your guitars than LA Guitar Sales. Here is how we do it:
Although our consignment fee is based on 20%, you will be guaranteed what you will receive for your guitar before we even list it, and regardless of what it sells for. There is no set up fee, photo fee, or listing fee, and we don't pass on any credit card or listing fees we incur. For instance, if your guitar is valued at $1000, you will receive a check for $800 as soon as the new owners 3-day inspection period is up. It's as simple as that. We will get you top dollar for your guitar without nickel-and-diming you to death.

We've sold thousands of used guitars over the years, we will have no problem finding a new home for your guitars. Give us a call at 310.246.1933 for a consultation.